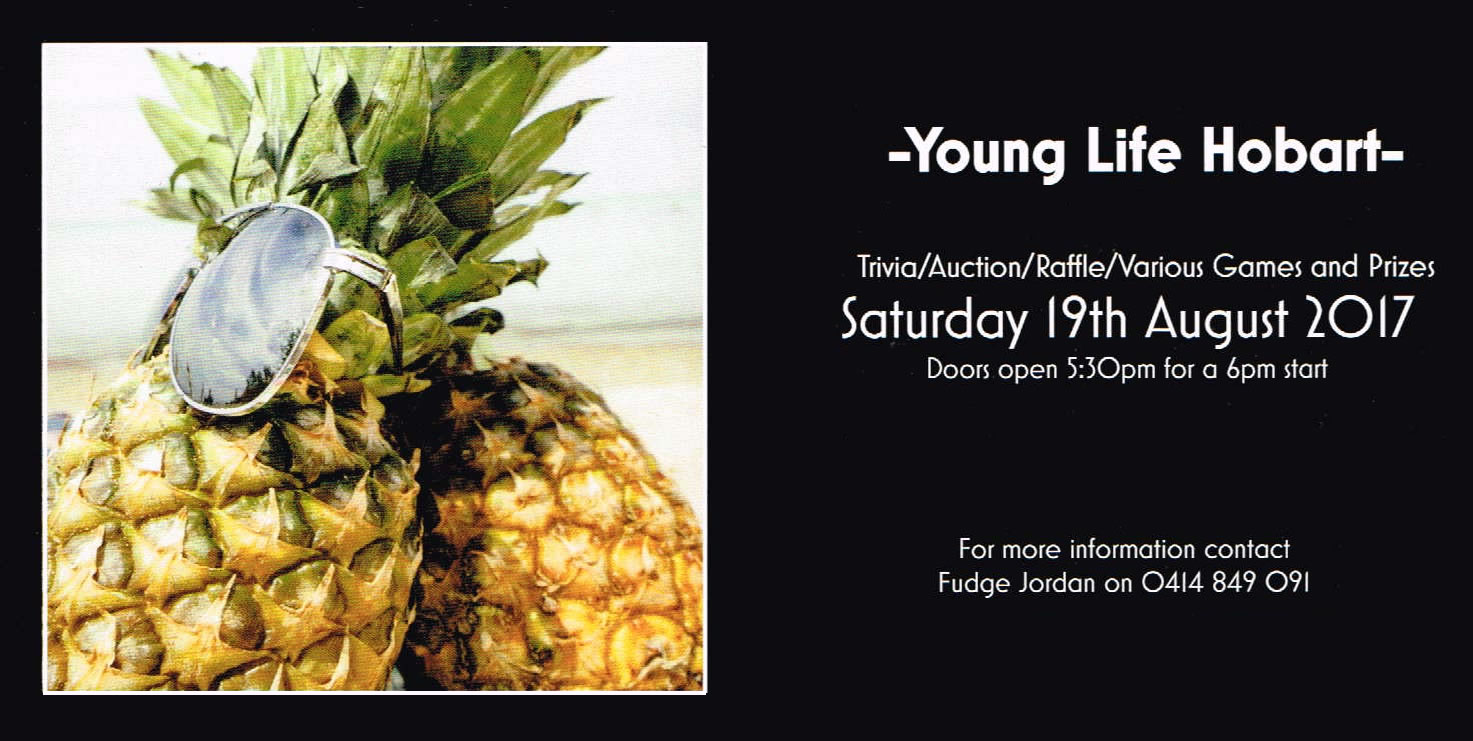 Ok folks, Young Life Hobart is hosting their annual Fundraising Trivia Night so come along and wear something tropical (optional).
It's going to be a great night with stellar spoils for your victories, including games, lucky door and the coveted best-dressed prize.
There will be plenty of opportunities to give to the important work we do with young people in the community, as we share about our current happenings and future dreams.