Thanks for joining the team and making a difference in young people's lives!
Date
Mon 25th – Thurs 28th September, 2017
Cost
$259
Acceptance Criteria
• Age: 21+ yrs for Camp Staff, 15+ for Work Crew
• Align with our Christian values
• Have read and agreed to the Terms & Conditions
• Have your current Working With Children's Check (if over 18yrs)
• Complete Indemnity Information on Care Monkey
• Must be able to stay the whole duration of Camp
Camp Staff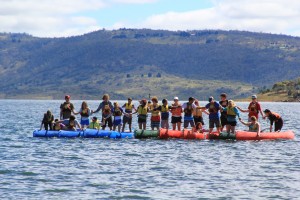 If you love running activities that put laughter and the glow of accomplishment on young people's faces, we want you here!
So what is Camp Staff? It's a volunteer team that helps make things happen at Wyld Camp. The roles demand considerable maturity and non-verbal witnessing skills and on occasion, specialist technical skills.
Some of the positions include:
– Supervisors for mountain bikes, canoeing and ropes courses.  The activities will be run by Sport & Rec, however you will be a positive presence and are there to serve Cabin Leaders.
– Videographers, photographers and AV elites
– Prayer coordinator – you will be sending out daily emails to people praying for camp, as well as being available to pray with and for people on camp.
Whether you're the outdoors or indoors type, confident in your skills or looking to gain some new ones, what really counts is enthusiasm, dependability, and a willingness to pitch in and lend a hand. It's all about giving the campers the best week of their lives, but we really hope you'll feel the same about your experience!
Work Crew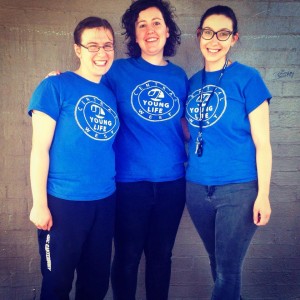 WorkCrew is all about having – and exhibiting – the heart and hands of a servant.
By living out your faith and providing selfless service and role-modelling, you can help make a lasting difference in a young person's life.
At the same time, you'll have fun, make great friendships with fellow WorkCrew, and the discipleship you will receive from dedicated leaders will remain in your life.
So what is Work Crew? It's a vital volunteer team that helps makes Wyld Life Camp happen behind the scenes.
You will be always on-the-go handling a range of assigned tasks and last-minute jobs, so you won't be bored! WorkCrew prepares and serves meals, prepares and cleans up games, and a hundred other little things that help the camp shine.
You might be in the background, but your contribution is never insignificant and your witness always makes an impact!
Cabin Leader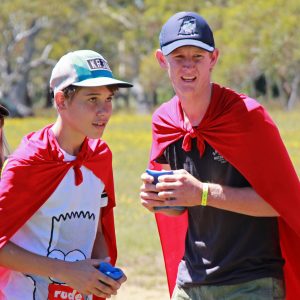 Being a Cabin Leader is all about sharing Jesus with your campers by your actions and your words.
You work with teens week in, week out.  And then CAMP!  Being a Cabin Leader on camp is one of the greatest challenges and most rewarding experiences you'll ever have!
So what is being a Cabin Leader? You bring the young people you know from your community.  You've met them through club or being a volunteer in a local school.  You spend the week with them.  You have Work Crew serving meals and cleaning up after you; you have Summer Staff thinking about the activities.  And so your focus?  The young people you bring!  You'll have shared experiences.  You'll have discussions about faith and life.  You and your cabin will leave having had a life changing experience!  And you'll return home with them to continue to journey on.