Young Life Australia Board and Executive Team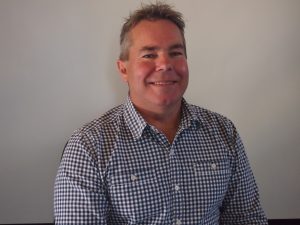 Mark Stretton
Board member since 2002 | Board Chair since 2012 | Member of Risk Committee
Mark has worked in the Engineering industry for most of his working life. He currently works in the Sales and Project division at Winder Controls Australia providing materials and handling equipment to the mining industry.
As a Christian, Mark has been involved in Youth group leadership, Beach Mission, Fusion, Church councils and helping to launch Ski Mission, as well as the Young Life Board.
Mark has been involved with Young Life for over 15 years and has been Chairman of the Board since 2012. He is committed to Young Life's vision and strategy and seeing new leadership come to the surface.
He is married to Danielle and has two children.
Young Life Australia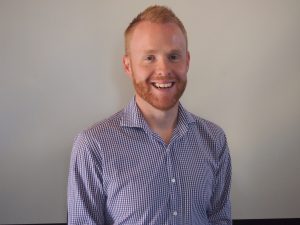 Mitchell Broom
Board member since 2012 | Deputy Chair | Chair Risk Committee | Member Finance & Remuneration Committee
Bachelor of Laws, Bachelor of Commerce, Graduate Diploma of Legal Practice, Solicitor Supreme Court of NSW, Member Law Society of NSW
Mitch is a solicitor in private practice in Sydney, practising mainly in civil litigation, personal injury and some family law. His role sees him interact and assist people from all walks of life and gives him great insight and empathy into a broad cross-section of the Sydney community, one of the most diverse in Australia. As a legal practitioner Mitch is keenly aware of issues surrounding the effective management of risk and legal liability, experience he uses in his capacity as board member with Young Life Australia. He is married to Steph and attends Jannali Anglican Church.
Young Life Australia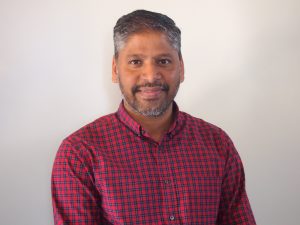 Raj Mudaliar
Board member since 2015 | Board Secretary | Member of Fundraising and Communication Group | Member of Ministry Activities Group
Bachelor of Science, Master of Business Administration (MBA)
Raj is a seasoned professional with a proven track record of executive leadership, customer relationship management, people and communication skills, who is deeply committed to make a concerted contribution in the field of humanitarian services.
With twenty years of diverse professional experience in research and advisory, IT services and pharmaceutical industry sectors his personal vision is 'respect and dignity for all' which inspires him to pursue a world that is just, equal and free of extreme poverty.
Raj is particularly passionate about the education and mentoring of children and young people. He is closely associated with U&I, a not-for-profit organisation that is involved in offering numeracy, language and computer skills to underprivileged children in 10 major cities in India, through a network of committed volunteers as well as serving as a non-executive director on the board of Young Life Australia.
Raj is married and attends C3 Church in Lane Cove.
Young Life Australia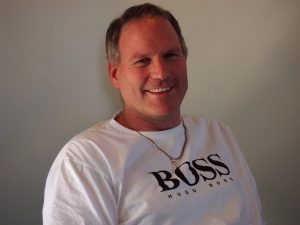 Fudge Jordan
Board member since 2006 | Chair of Ministry Activities Group | Member of Growth and Business Plan Group
Fudge Jordan moved to Tassie 10 years ago to plant his roots and raise a family. He's been involved in youth ministry for over 25 years and is a successful business entrepreneur specialising in IT/Web development.
Fudge is experienced with developing Christian leaders and managing large projects. He has served on the Board of Directors for Young Life Australia for the last 15 years and is currently the Regional Manager for Tasmania.
He loves camping and believes sitting around a fire cooking mallows with young people or friends is an awesome way to experience God's creation and go deeper with Jesus.
Young Life Australia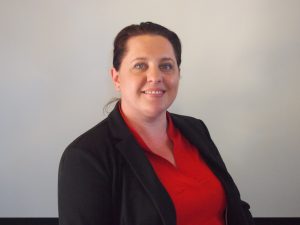 Kerrie Sheaves
Board member since 2008 | Chair of Fundraising and Communications Group | Chair of Growth and Business Plan Group
Postgraduate Certificate in Business, University of Notre Dame (in progress)
Kerrie is the owner and director of Foundational Business Consulting and Tzara Enterprises and a director of Men In Action Inc. She also serves as chairperson to the Hills Mental Health Interagency and is Marketing Project Coordinator for the Sydney Hills Business Chamber. Kerrie is married to Tim and attends Rouse Hill Anglican Church.
Young Life Australia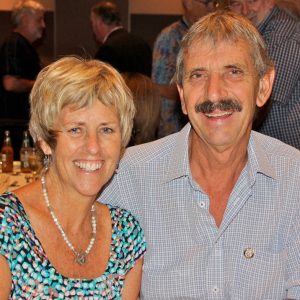 Daryl Redford
Board member since 2012 | Member of Risk Committee | Member of Ministry Activities Group
Daryl and Robyn Redford started as volunteers with Young Life in 1973, hosting teenagers from the US who came to play high school and community basketball teams in Melbourne and Mornington Peninsula, Victoria.
Having trained in architecture and construction, Daryl began working full-time for Young Life in 1977 through donations which came mainly from Christian friends.
Daryl saw Young Life through its 1980 incorporation and the introduction of tax deductible giving.
In 1995, Daryl and Robyn moved to Coffs Harbour where they managed a motel until 2010. Today Daryl continues in mission to young people, serving on the Young Life board, and does some design work more for fun than profit!
Young Life Australia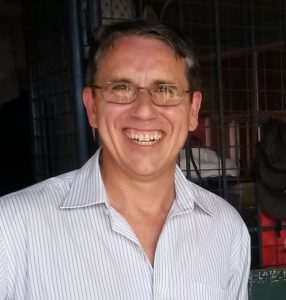 Peter Amos
Board member since 2018 | Chair of the Finance and Remuneration Committee | Member of the Risk Committee
Bachelor of Business (Acctg), CPA (retired)
Peter spent 22 years in banking, working in project teams developing and then implementing financial and management accounting systems. He also worked in both financial and management accounting positions, providing performance reporting on products, regions and departments to both senior and line managers.
In 2001 Peter and his family moved from Sydney to Brisbane, with the dual benefit of taking up the position of Business Manager of a large P-12 Christian College and enrolling their 2 sons there. As well as responsibility for all "non-teaching" functions, he oversaw the financing and construction of $6m in facilities upgrades.
From 2009 to 2015 he then held General Manager positions in architecture and insurance broking firms, responsible for Finance, HR, Administrative functions, Quality Assurance systems and compliance and Risk Management policy and procedures.
In 2016 Peter decided to retire and devote his time and talents to his local congregation (The Point Church) where he is a deacon, and to other community organisations, including The Circle of Men, the local State High School and Young Life - Redlands of which he is the current Committee Chair.
Peter is married to Yvonne and they have two adult sons.
Young Life Australia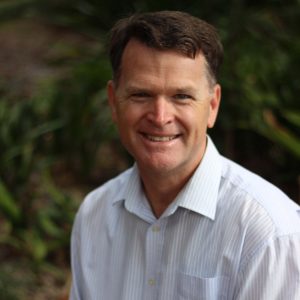 Glyn Henman
Chief Executive Officer
B. Ministry
Glyn has been involved in working with Australian young people for the last 31 years and has served on the staff of Young Life for the past 25 years. During that time he has worked with thousands of young people around Australia, in Asia and in the USA. He is now involved in training the staff and volunteers who work with Young Life, developing the organisation nationally, raising financial support and seeking out new opportunities to start Young Life in new communities in partnership with local churches, schools and community groups.
Glyn also serves on the Board of Men in Action. He is married to Anne, has two daughters and attends West Ryde Anglican Church.
Young Life Australia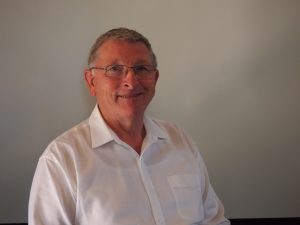 Llew Morris
Financial Controller and Operations Manager
MPA, MBA, BA, Grad Dip Management, Grad Dip Applied Finance & Investment, Grad Dip Applied Corporate Governance. Accountant, Chartered Secretary, Fellow Financial Services Institute, Fellow National Tax and Accountants Association, Associate Governance Institute of Australia, Associate Institute of Chartered Secretaries and Administrators.
Llew has 30 years experience in banking in Australia, Asia and Pacific Islands. During his career in banking, Llew led a number of transformational projects, setting up new banking operations, reviewing and implementing diversification projects, building new premises, recruiting and training staff. For the last 12 years Llew has focused on work for the not-for-profit sector and family businesses. He is married to Barbara, has three sons and attends West Ryde Anglican Church.
Young Life Australia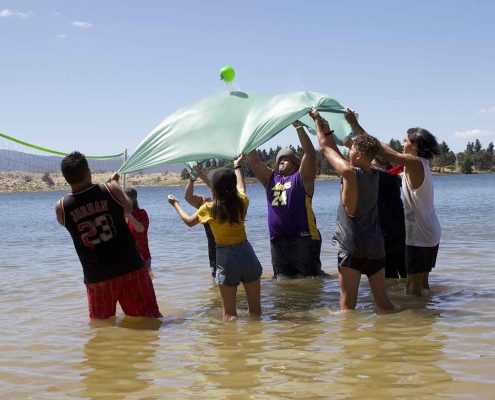 https://younglife.org.au/wp/wp-content/uploads/2016/01/SC19_Feature.jpg
1080
1080
Leonie Savage
https://younglife.org.au/wp/wp-content/uploads/2014/04/younglife-australia-logo.png
Leonie Savage
2018-11-02 20:53:37
2018-11-02 21:06:41
Jindabyne, here we come!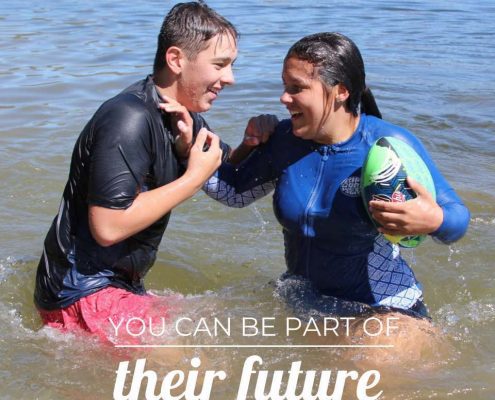 https://younglife.org.au/wp/wp-content/uploads/2018/06/Part-of-their-future.jpg
960
960
Leonie Savage
https://younglife.org.au/wp/wp-content/uploads/2014/04/younglife-australia-logo.png
Leonie Savage
2018-06-25 14:14:26
2018-06-25 14:15:13
A message from the CEO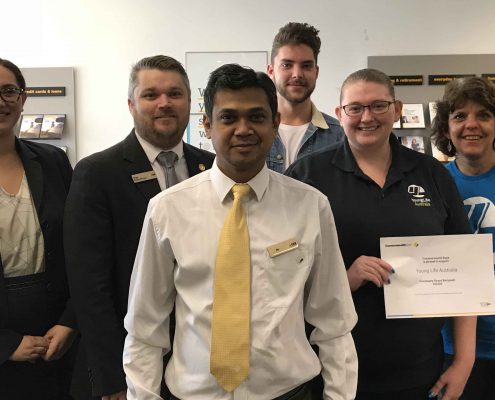 Young Life in Ipswich recently received a grant through CommBank's…
https://younglife.org.au/wp/wp-content/uploads/2018/05/IpswichGrant_Web2.jpg
2240
3608
Leonie Savage
https://younglife.org.au/wp/wp-content/uploads/2014/04/younglife-australia-logo.png
Leonie Savage
2018-05-21 11:55:23
2018-05-21 12:04:48
Grant goes to Young Life Ipswich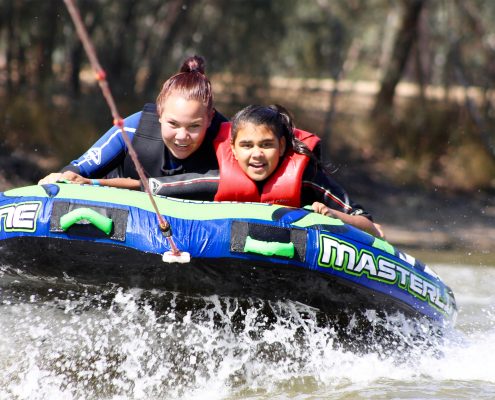 Media Alert - Water Ski Action
https://younglife.org.au/wp/wp-content/uploads/2016/03/Water-Sports-Pic.jpg
1783
2516
Leonie Savage
https://younglife.org.au/wp/wp-content/uploads/2014/04/younglife-australia-logo.png
Leonie Savage
2018-04-17 19:20:08
2018-04-17 19:20:20
Young Life Water Sports Tour takes off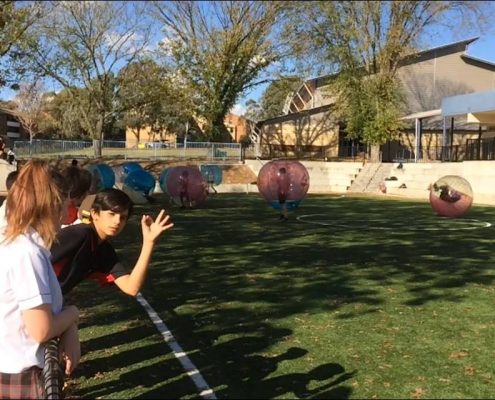 It's happening. Our first Belconnen Club! And if you are in the…
https://younglife.org.au/wp/wp-content/uploads/2017/07/30124527_1829913307073490_7352775047708147712_o.jpg
640
1136
Leonie Savage
https://younglife.org.au/wp/wp-content/uploads/2014/04/younglife-australia-logo.png
Leonie Savage
2018-04-09 11:40:41
2018-04-09 12:57:20
Young Life Club opens in Hawker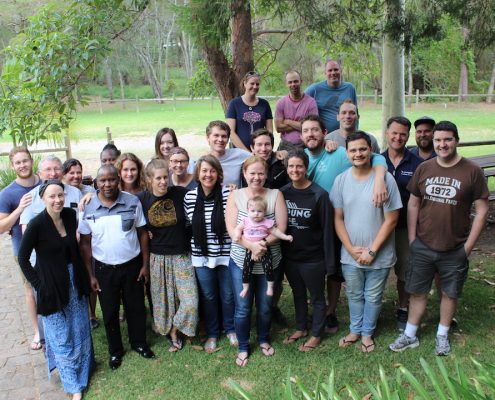 Young Life Australia's annual staff gathering took place this…
https://younglife.org.au/wp/wp-content/uploads/2018/02/Young-Life-Australia-Staff-in-2018.jpg
720
1080
Leonie Savage
https://younglife.org.au/wp/wp-content/uploads/2014/04/younglife-australia-logo.png
Leonie Savage
2018-02-21 16:05:33
2018-02-21 16:05:49
Young Life Staff gather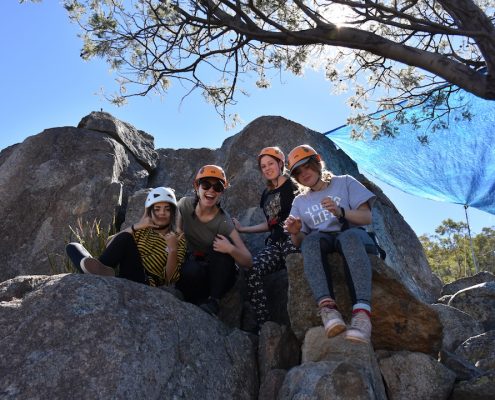 Summer Camp was a huge success and in the latest edition of Young…
https://younglife.org.au/wp/wp-content/uploads/2016/07/NLFeb18_feature.jpg
720
1080
Leonie Savage
https://younglife.org.au/wp/wp-content/uploads/2014/04/younglife-australia-logo.png
Leonie Savage
2018-02-12 11:17:51
2018-02-12 11:22:51
Volunteers return from Summer Camp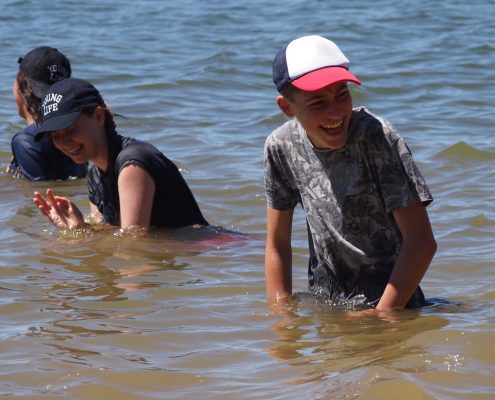 Young Life Australia's Annual Review is now available online…
https://younglife.org.au/wp/wp-content/uploads/2016/07/Games_Web.jpeg
810
1080
Leonie Savage
https://younglife.org.au/wp/wp-content/uploads/2014/04/younglife-australia-logo.png
Leonie Savage
2017-10-09 13:09:11
2017-10-09 13:11:45
Young Life reports growth and new challenges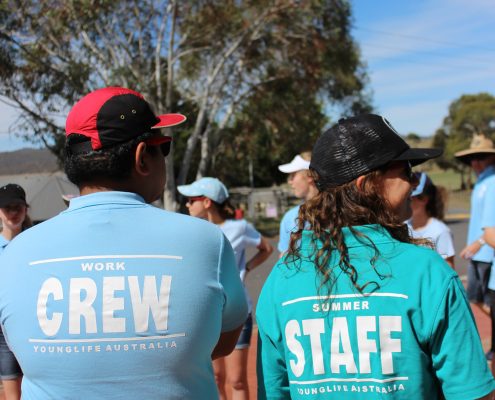 Did you know, as a Young Life volunteer you can become a…
https://younglife.org.au/wp/wp-content/uploads/2017/06/028.jpg
2592
1728
Leonie Savage
https://younglife.org.au/wp/wp-content/uploads/2014/04/younglife-australia-logo.png
Leonie Savage
2017-06-07 11:43:14
2017-08-02 11:31:42
Volunteers make the best members