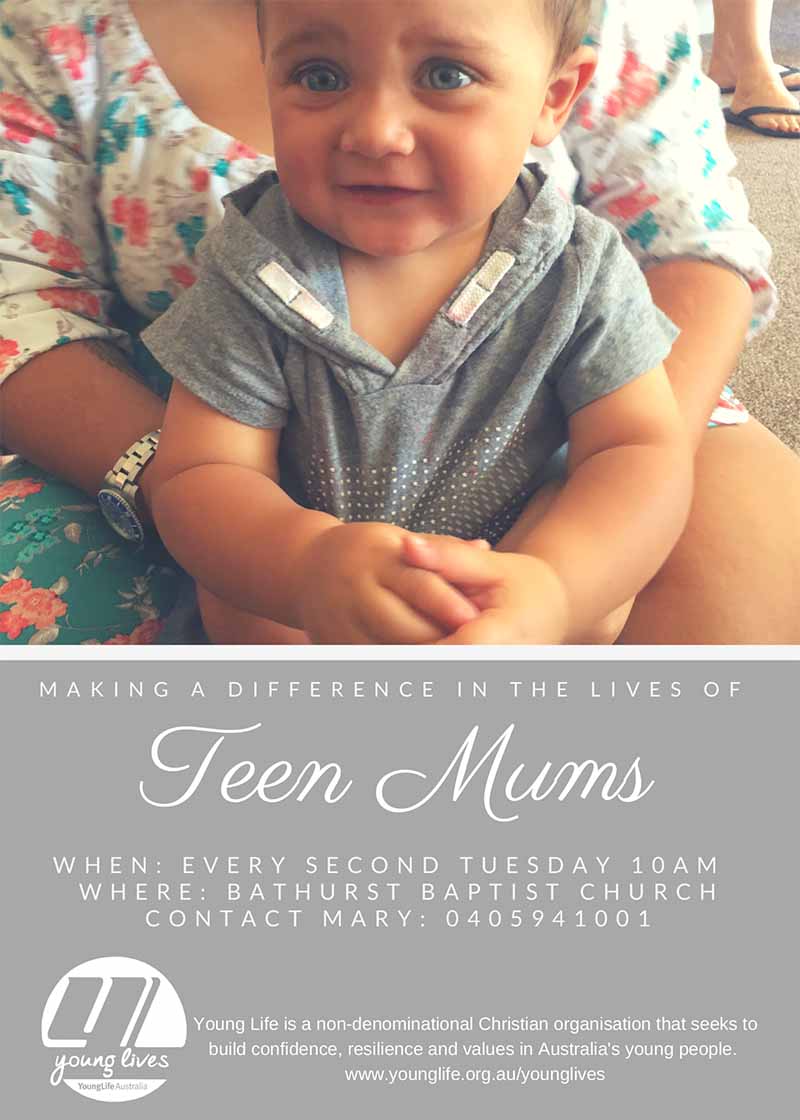 Come and meet other teen Mums for fun, laughter and friendship.
Young Lives offers a place to meet other young Mums and connect with adult mentors who can provide you with support, parenting advice and help meeting the practical needs of you and your baby.
Contact Mary for further information.
P: 0405 941 001