Archive for month: July, 2019
https://younglife.org.au/wp/wp-content/uploads/2019/07/Parramatta-Club.png
1080
1920
CW Wordpress
https://younglife.org.au/wp/wp-content/uploads/2022/04/younglife-australia-logo-SMALL_v3-1.png
CW Wordpress
2019-07-30 09:46:49
2021-05-14 10:28:59
Parramatta Wyld Life Club – We're back!
How good was Wyld Life Camp last year!
It was awesome! Led by a band of pirates, students in Grades 5 – 8 from New England, Central West NSW, Sydney and the ACT joined the four-day camp. Check out the pics!
This year the camp will take place from September 30 – October 3 during the NSW school holidays on Milson Island, an amazing property run by NSW Sport & Recreation on the Hawkesbury River.
There's only one way to get to an island and that's by ferry; and the only way to be on that ferry is to register at younglife.org.au/wyldlifecamp.
The camp cost is $299.
What's Wyld Life all about?
If Wyld Life is a new concept to you, it's Young Life's program for students in Grades 5 – 8. Like Young Life Club, we meet up and play games, sport, skits and talk about faith and issues that matter to young people.
Heather Gant is Young Life Australia's regional manager in Central West NSW. She is sold on the importance of community-based youth programs for pre-teens.
"There are so many influences both positive and negative in young people's lives today. If we want to send a positive message to young people we can't wait until their teenage years because by that stage there are so many voices in their lives."
"And having a place outside of school where you and your friends belong and where the leaders are fun and supportive provides so much protection from the negative experiences that can accompany adolescence."
"That's what we are aiming for," she says.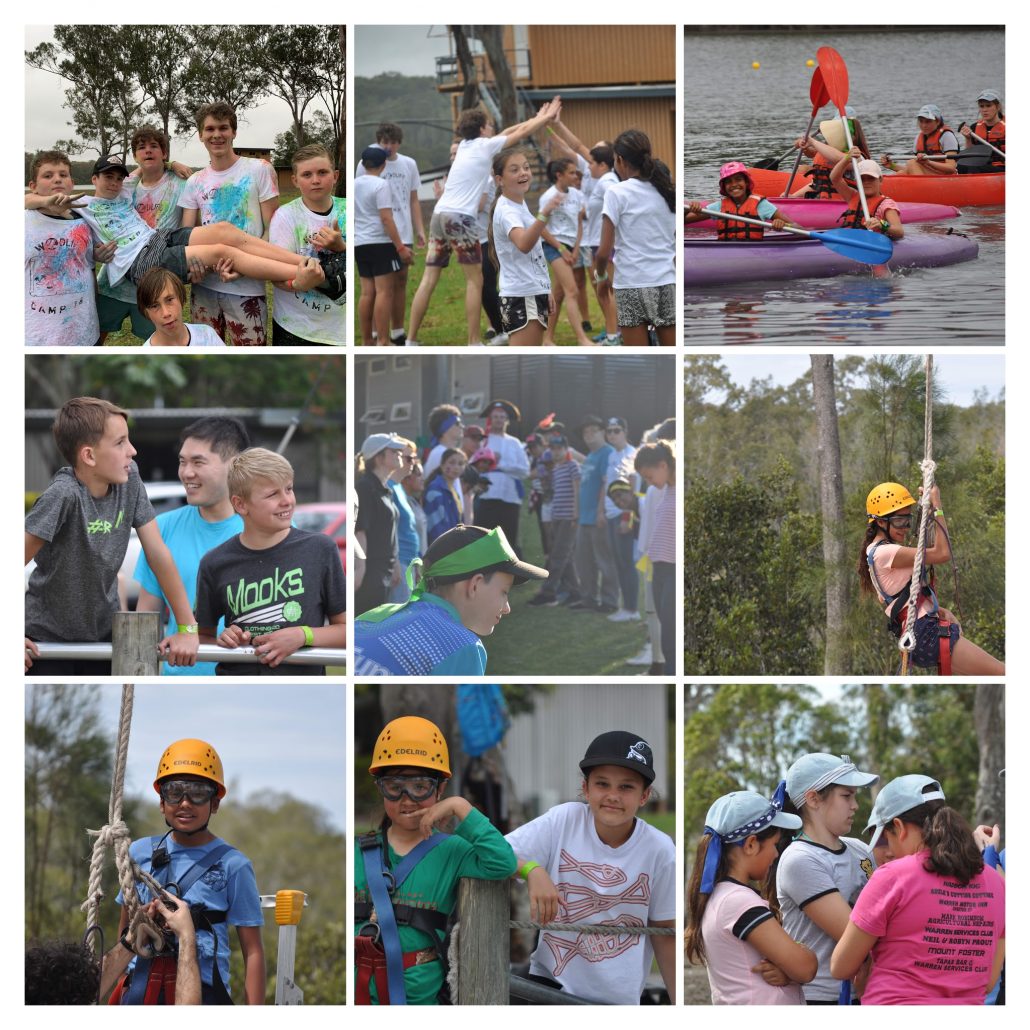 https://younglife.org.au/wp/wp-content/uploads/2019/07/WyldLifeCamp_fb.jpg
1080
1080
Editor
https://younglife.org.au/wp/wp-content/uploads/2022/04/younglife-australia-logo-SMALL_v3-1.png
Editor
2019-07-27 16:15:16
2019-07-30 09:41:14
Wyld Life Camp is coming!
Dubbo Young Life team members Zac and Laura Kinscher, are part of an initiative offering support to teenagers living at boarding school. 
"Young Life was asked by the principal at Macquarie Anglican Grammar School, if we would step in and help support students in the boarding program's first year," explains Laura. 
"Our job is to get to know the students and spend some of their down time with them, chatting, playing games and sharing a meal." 
There are seven boarders currently living at the school. Some of the boys and girls go home on weekends while others stay on for the school sport and other programs.
Zac describes spending time with the students "one of my favourite times of the week".  
"They are the most delightful bunch of kids. Ever since Laura and I arrived they have embraced us." 
"It isn't structured… we play cricket, swim in the pool, chat, find out who they are and where they are coming from." 
Laura agrees. "Our role is to provide community and be a support for the students who are all different in personality and in the way they respond to school and separation from their families," says Laura. 
"When we were asked if we would be interested in the role, we knew it was perfect for us," says Zac.  
"We are involved in Young Life because we are convinced relationships are what it's all about when it comes to encouraging young people… that's the ministry." 
"But I'm convinced we enjoy going out there more than the kids enjoy having us!" says Zac. 
#connections #makingadifference #younglifevolunteers #younglifedubbo
https://younglife.org.au/wp/wp-content/uploads/2019/07/ZacLaura_fb.jpg
400
400
Editor
https://younglife.org.au/wp/wp-content/uploads/2022/04/younglife-australia-logo-SMALL_v3-1.png
Editor
2019-07-23 11:38:42
2021-04-29 14:15:38
Meet our volunteers: Laura and Zac