Jesus said: "Abide in me, and I in you. As the branch cannot bear fruit by itself, unless it abides in the vine, neither can you, unless you abide in me." (John 15:4, ESV)
Here at Abide, we passionately believe that our fruitfulness in ministry is directly related to our relationship with Jesus Christ!
If you're a young adult interested in youth ministry, wanting to plant yourself in a nurturing and vibrant community,  Abide, our one-year residential training program is perfect for you. Not only will you be supported in attaining a Certificate in Ministry (Chaplaincy) with Alphacrucis College, you'll also gain valuable on-the-job experience through Young Life Australia. What could be more worthwhile?
The Program
Abide is Young Life Australia's one-year residential leadership training program that will help you to grow in your faith and be equipped for youth ministry and relational outreach, and in turn enable you to support and guide others in these areas.
The Abide training program is run in Armidale, NSW, Australia. Armidale is a picturesque university town with all the conveniences of the city and character of the country. Young Life has a rich history in Armidale and has been operating here for 37 years. Abide trainees live at the Young Life Australia College and Community Centre in Armidale, where you will enjoy a year of fellowship, ministry and growing with other young adults living at the Centre.
During your time at Abide you will be supported in attaining a Certificate in Ministry (Chaplaincy) with Alphacrucis College. During the Abide training year, you will also become familiar with the Young Life model of doing relational ministry with young people. Other components of the course are outlined on the other sections on this webpage.  
As good support is vital for every effective leader, during your year at Abide you will have a network of people walking alongside you: you will be doing ministry with them, and they will be encouraging you in your Christian life. You will also be involved in a local church (of your choosing) and be mentored by a mature Christian from that church.
In summary, we believe that Abide will be a key turning point in your life as a follower of Jesus.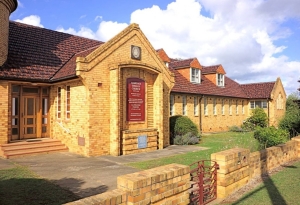 There are various components of the Abide program.
Certificate in Ministry (Chaplaincy) We believe that sound theological training is key to a sound relationship with Jesus. At Abide you will enrol in the Certificate IV in Ministry (Chaplaincy) provided by Alphacrucis College (AC). AC is a multidisciplinary Christian college shaping and forming students to make an impact in the world of Business, Counselling, Education, Ministry, Music and beyond. Their chaplaincy courses are endorsed by Chaplaincy Australia .
Navigators 2:7
Navigators 2:7 is a discipleship tool that delves deep into God's Word to apply eternal truths to everyday life, ministry and community. This series provides an excellent platform for your personal discipleship and spiritual growth.
The curriculum comprises three workbooks, entitled:
Growing Strong in God's Family
Deepening Your Roots in God's Family
Bearing Fruit in God's Family
Young Life Specific Training
The Young Life model of relational evangelism forms the central pillar of the Abide training. Completion of this training and ministry is also accepted as part of a unit for your Certificate IV in Ministry-Chaplaincy. This includes basic volunteer training, camp, club, and contact work training. In addition, there is journalling, a cross cultural mission trip, and general Bible study.
Ministry
During your year at Abide, you will be given the opportunity to serve as a leader with Young Life Armidale. You will learn, and put into practice, the Young Life model of relational evangelism throughout the year, in the following contexts:
Schools: Young Life Armidale is engaged in outreach in several local primary and secondary schools. We are also starting a ministry to University students at UNE (University of New England). In these areas you will help to run lunchtime activities, breakfast programs, clubs, outdoor adventure programs and other opportunities to serve the schools and support the students.                                                                                                                         
Club: These weekly meetings for young people are a wonderful platform to share the biblical message of hope. You will learn how to effectively manage a group of young people by making the club meeting relevant, safe and enjoyable.                                                                  
Camps: To take young people out of their regular environment is invaluable to the Young Life ministry. It is often through camping experiences that young people meet Christ and deepen their friendships. Young Life's National  Summer Camp is held in January at Jindabyne. Seeing young people's lives impacted by the humble service of many volunteers sets the tone for the rest of your year. Other camps are also held during the year, for example, a week-long study camp, weekend water ski camps, discipleship camps, sport camps and more!
Small Groups: Young Life teaches a process of discipleship. You will learn to help young people grow in their relationship with Christ and find their place in God's family. By participating in Bible studies with Young Life students, who have been touched by camp, club, and relationships, you can impact the rest of their lives.
Service Trips: During the year, you will have the opportunity to visit smaller, remote and disadvantaged communities in order to offer practical assistance and compassionate care. You will experience what it means to serve Christ in challenging situations.
YL Road trips: Young Life has ministries across Australia so during the year there will be opportunities to serve the other areas and practice the skills you are learning. As a bonus, we will see many parts of the beautiful country we live in!
International Opportunities: If international travel restrictions lift, there is a possibility that we could visit and serve one of the other Young Life Ministries in the Asia-Pacific Region (eg. Nepal or the Philippines). Otherwise, an Australian based cross-cultural mission trip will be held, possibly to the NT.
Cross Cultural Ministry: Young Life Armidale works with people from diverse backgrounds, including many Indigenous young people. Abide will equip you to share your faith cross-culturally.
International Opportunities: Jesus often took his disciples away from the crowds in order to refocus and reconnect with God the Father. Abide has various retreats structured throughout the year. These include training and prayer times, which are often linked with an adventure like canoeing, bush walking, or a Great Barrier Reef island trip.
Included Certifications and training
Certificate in Ministry (Chaplaincy)
First Aid Certificate
Mental Health First Aid Certificate
Biblical Story Telling Course
Conflict Resolution Course
Operation Encounter
Community Life
While enjoying all the above offered by the Abide program, you will also enjoy fun and fellowship with other tenants at the Young Life College and Community Centre. All residents are involved in property work every Friday afternoon to help maintain the building and grounds. Dinners will be in community so you will learn to cook as you have your turn on the roster. Young Life is a non-profit organisation so we will also be involved in fundraising activities.
Work
We set aside Wednesdays as workdays. We have contacts who can help you find some work, if needed, to help in paying your tuition. The work is usually things like cleaning, gardening, or baby-sitting for people from our church partners. You will be expected to earn that money by working with a good work ethic and grace!