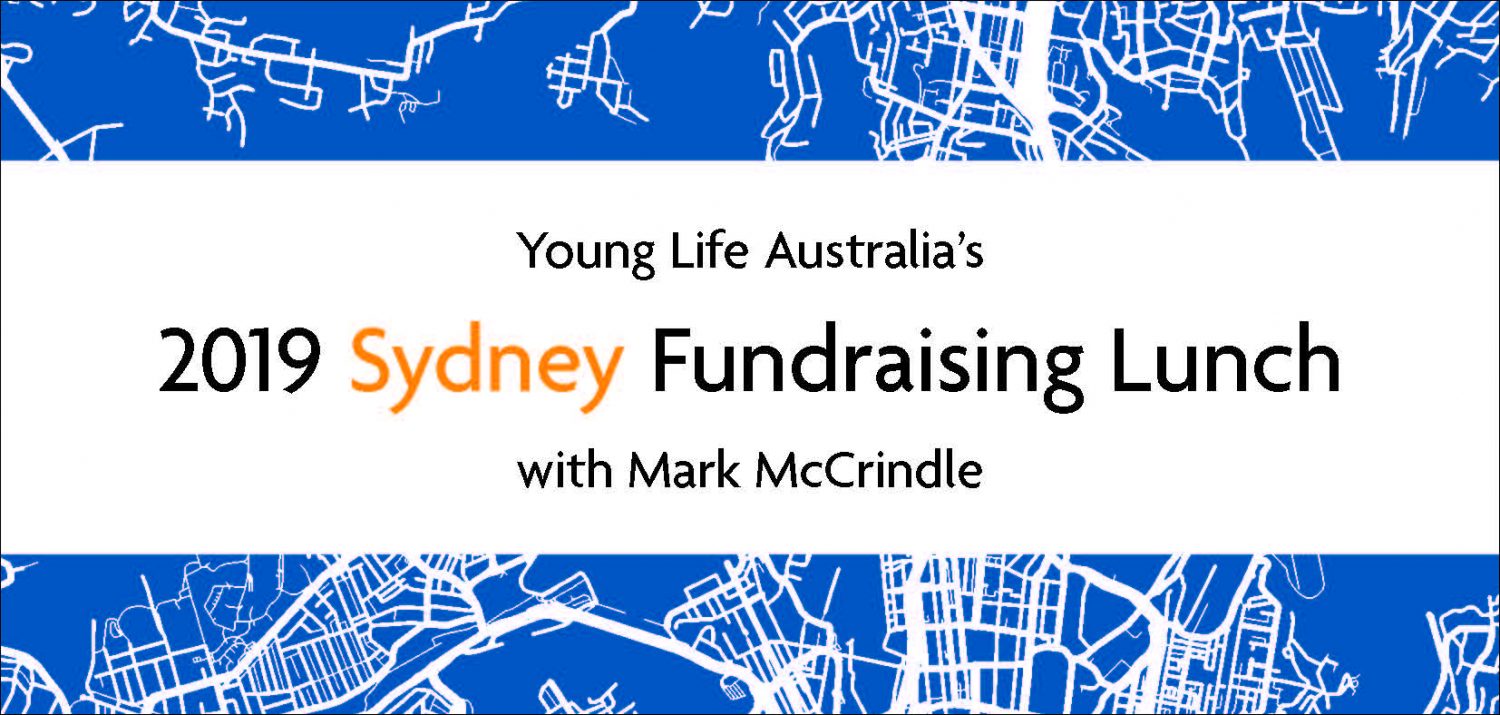 You are warmly invited to Young Life Australia's 2019 Sydney fundraising event!
Join us in support of life-changing youth programs.
Our speaker will be Mark McCrindle, Founder of McCrindle Research.
Mark will share from 20 years of experience researching emerging generations with a focus on The Australian Identity in Changing Times.
Mark will talk about the impact of the digital environment and how it impacts young people as they attach themselves to screens, social media and online content.
He will explain how it is not all bad news and how emerging global trends will offer significant opportunities to young people in the ways they will engage with work into the future.
Finally Mark will describe the challenges all of this brings for young people and how parents, grandparents and adults can engage, support and encourage them. He will offer practical guidance for those living with and working with emerging generations.
LEARN MORE about Mark McCrindle, an award-winning social researcher, best-selling author, and influential thought leader. He is regularly commissioned to deliver strategy and advice to the boards and executive committees of some of Australia's leading organisations. markmccrindle.com
Young Life Australia is a non-denominational Christian organisation and registered charity dedicated to building confidence, values and resilience in young people.
Est. in 1972 Young Life has programs running in 13 regions across eastern and southern Australia in regional and urban settings.
This event will support programs in the city of Sydney such as pancake breakfasts, Young Life Clubs, the provision of adult role models, leadership and individual spiritual development, as well as partnerships with High Schools where volunteers work in support of student wellbeing.
The majority of Young Life Australia's funding comes from fundraising within community and donors such as yourself who are committed to seeing teenagers impacted by positive, life-affirming programs and opportunities.
All donations over $2 are tax deductible.
We look forward to having you with us!