Call for food and helpers
By Sophie Wilksch
Young Life in Barossa Valley had over 40 students come and grab food from the Young Life Breakfast Club at Faith Lutheran College this morning.
Students may want food because
they have been on a bus since 7am, and need a top up
they had breakfast already, and it wasn't enough
they did not have breakfast, whether due to finances, or a sleep in or other issue at home
Whatever the circumstances, if teenagers need breakfast, we can be a part of meeting that need!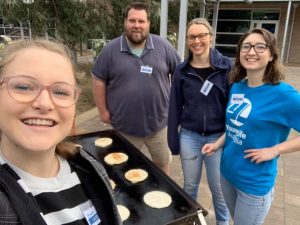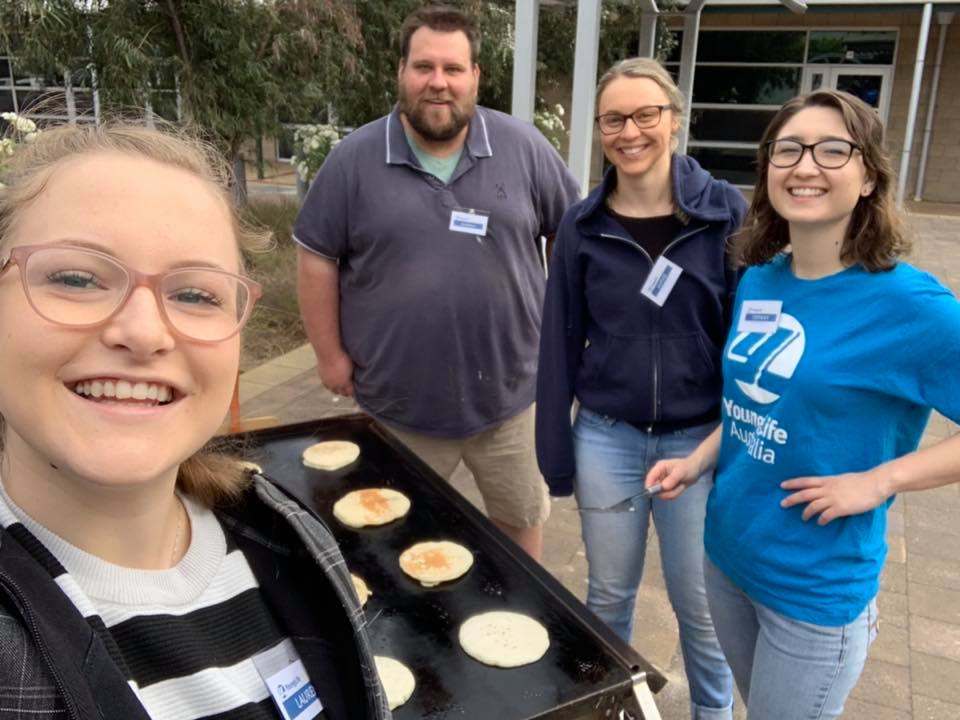 At Young Life, Breakfast is part of our contact work. It's about connecting with kids in their world, getting to know them, and hopefully building a relationship where they feel comfortable seeking support or accepting an invitation to come to Club, Camp or Church.
We hope every young person will have the opportunity to hear about Jesus' love for them in their lifetime.
BUT EVEN IF THEY NEVER COME to any further Young Life or Christian event, we believe God's heart is to meet the needs of young people in our community.
If we can improve the life of one student, or 40, through the provision of fruit and toast once a week, it will be worthwhile.
We need YOU to be a part of this mission, through volunteering your time one morning a week to help serve food, provide donations of food (fresh muffins or cake, fruit, bread, milk, yoghurt), giving financially through younglife.org.au, and praying.
Thank you and see you at breakfast!
Sophie Wilksch is Young Life Australia's Area Manager in the Barossa Valley. You can connect with Sophie by email.