Make memories with your friends!
Young Life Camps and Day Camps are held throughout the year. Wyld Life Camps are for those in Grades 5-8 and Young Life Camps for teens in Grades 9 and above… with some local events for all ages – just refer to the details.
You can check for events and locations on this page and find the closest one to you. 
Who looks after the campers?
Campers are looked after by experienced Young Life volunteer leaders and Young Life staff oversee all of our camping events. All of these individuals have working with children checks, are trained, and give up their free time to make Young Life events a great experience for all!
Still have questions? Call Young Life Australia on 1300 557 649. Hope to see you at camp!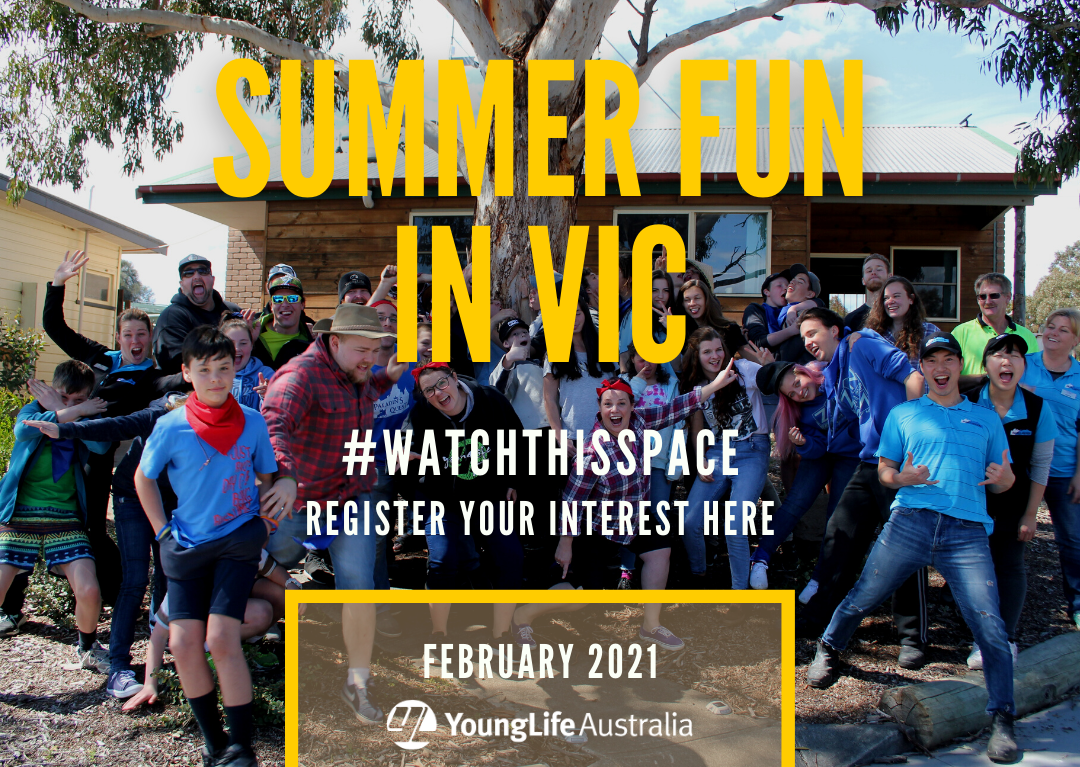 Young Life Australia is a non-denominational Christian volunteer organisation and registered charity that has been working with young people in Australian high schools and communities since 1972.